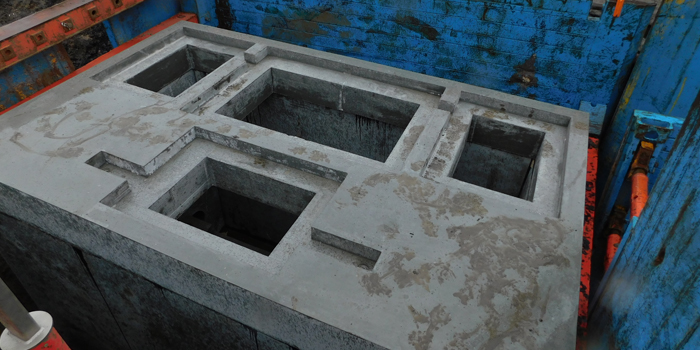 Case Study: Marshalls Civils and Drainage and Keyline take flatpacks to new heights for Scottish Water
A flatpack precast concrete CSO chamber from specialist manufacturer Marshalls Civils and Drainage has enabled contractor Amey Black & Veatch to finish part of a £3 million project faster for Scottish Water in Paisley.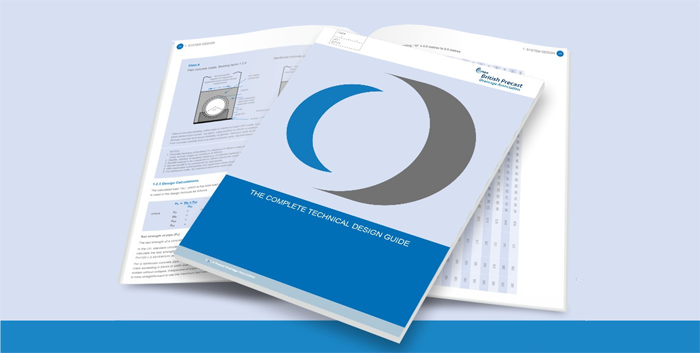 Precast Drainage Technical Guide revised in line with new standards
The British Precast Drainage Association (BPDA) has published a new edition of its precast concrete drainage sector Complete Technical Design Guide.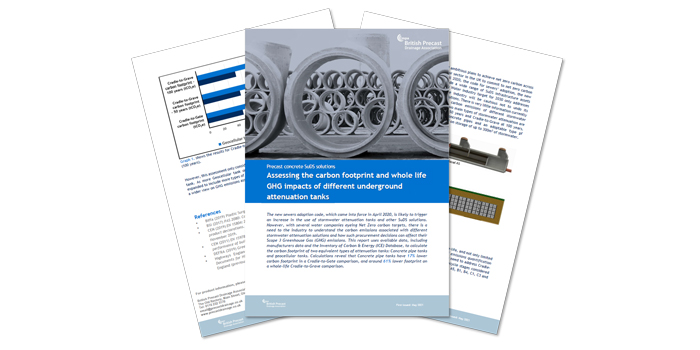 Assessing the carbon footprint and whole life GHG impacts of different underground attenuation tanks
The new sewers adoption code, which came into force in April 2020, is likely to trigger an increase in the use of stormwater attenuation tanks and other SuDS solutions.

Click here to view the previous newsletter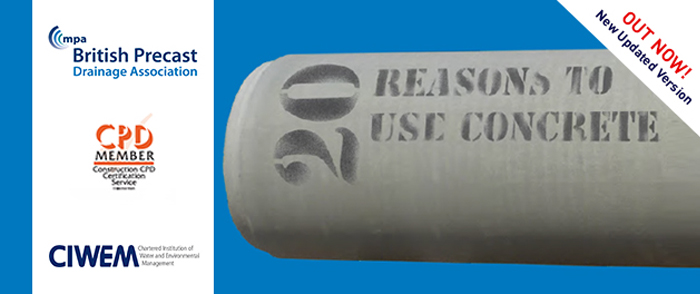 20 Reasons To Use Concrete

Changes To Our Privacy Policy
We want to let you know that we have updated our Privacy Policy. It tells you how we collect and use your data, how we store it and how we keep it safe.






Contact Us

T: +44 (0) 116 232 5170
E: email@precastdrainage.co.uk

On the Web