If you are just starting out then we can help you build a brand identity, which will get you noticed. Our graphic designers will listen to your vision for the company and use our years of professional knowledge to create your brand. Corporate identities usually include logo design, brand guidelines and stationary. As we are a fully integrated marketing agency we can build from this brand and offer a turnkey service that will see your business grow.
Why invest in branding?
Branding is important for every company. It allows you to set yourself apart from the competition, and define your company's USP. With a clear company message and personality, branding will allow all marketing materials to be uniform meaning no matter what the touch point for the customer they will get the same message.
The first thing most people think about when considering branding is logo design. For startups this is often where everything begins. By investing in a real design company for your logo you can ensure that it is informed and not just a pretty design. It will be tailored to your marketplace and custom designed for you, ensuring it reflects the values of your company.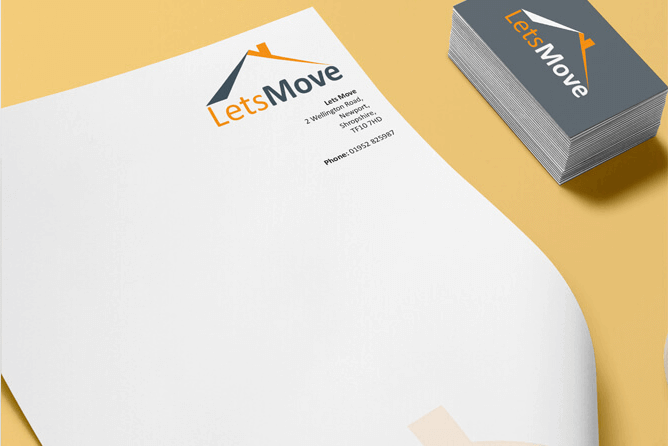 What brand identity can include:
LOGO DESIGN
Our design team will work with you to create a company logo which represents your values. We will always give you an array of options and the opportunity to look at colour and font variations.
BRAND GUIDELINES
To ensure that logos, colours and other rules get applied across all materials a brand guidelines document can help. This means that anyone working on marketing materials can clearly see what they need to adhere to.
STATIONARY
For most businesses having stationary such as business cards, letter heads and comps slips is essential. We can design these for you and if required can also get them printed for you using our trusted suppliers.
We have been offering Graphic Design services from our office in Telford, Shropshire for many years. Our team is experienced in design for both print and online. Our aim is the same as yours. To build your brand.
We have used The Studio 4 for 8 years now and they consistently provide responsive marketing service across all mediums, very easy to work with and with excellent print prices, a fantastic all round service. We have no hesitation in recommending them.
I have seen a noticeable positive growth in traffic and rankings since The Studio 4 were brought on board. I have had a great experience, and would definitely recommend them to anyone looking to get good quality SEO work done.
You may also be interested in:
BROCHURE DESIGN
If you have a range of products or services to offer then a brochure can be a great way to showcase these. We have designed brochures for an array of clients and find that printed mediums still have a great impact.
SIGNAGE
Whatever your business if you have a physical presence then you are likely to need signage designed. We have produced shop signage, large factory signs and more for an array of both B2B and B2C clients.
WEB DEVELOPMENT
Once you have your brand in place you may be looking to setup and online presence. We have an experienced web team here at The Studio 4 who can get you up and running online.
Ready? We would love to chat