Responsive Website Design
Responsive website design is an approach aimed at crafting sites at the development stage to provide an optimal viewing experience across a wide range of devices. This is more important than ever as more people are viewing websites on mobiles and tablets.
Why invest in a mobile friendly website?
Statistics showed that in 2018 52.2% of all website traffic worldwide was generated through mobile phones, up from 50.3 percent in the previous year. Mobile currently accounts for half of all global web pages served. It's obvious then that you need to ensure your website looks great on all devices.
A responsive website design allows your site to be mobile friendly by resizing the content depending on the device being used. This means that any additions to your site or changes will automatically look great on all devices.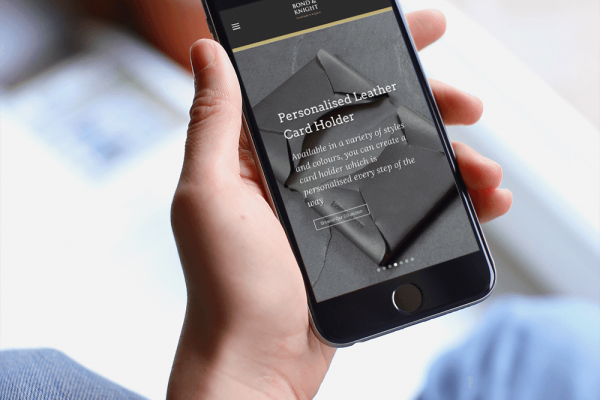 What responsive websites include:
CUSTOMISED DESIGNS
With our graphic design team in house we can produce designs which fall in line with your branding guidelines. With responsive sites we can select which items appear on a mobile and which sections to hide.
GREAT ON ALL DEVICES
The biggest benefit of a responsive site is that fact that it will look great on all devices. This means that if someone views the site on a mobile the content will resize and still look great.
SEO FRIENDLY
Mobile SEO is more important than ever, given that a growing number of search queries are conducted on mobile devices. Google also considers whether they should show your site on mobiles dependant on how your site appears. 
We have been offering mobile friendly web development from our office in Telford, Shropshire for many years. Our team are experienced in producing responsive websites for an array of clients.
✔ In House design team
✔ Experienced in building responsive sites 
✔ Great customer service
We had worked with The Studio 4 before and so when we needed an eCommerce website we new we could put our trust in them. We were delighted with the end result and the web design team continue to work with us to update keep the website current.
The Studio 4 produced a responsive design website for the CPSA which has provided us with a future proof solution for both the federation and our customers. The CMS replaced an out of date system which used obsolete software and gave us a bespoke customised interface which allows us to make updates quickly and easily.
Ready? We would love to chat