The digital landscape is becoming increasingly more social. The array of social media channels now on offer can mean it is a daunting task for businesses to keep on top of. Our social media marketing service takes the hassle out of giving your business a social presence.
We will work with you to successfully create a social media strategy that achieves the goals that you set out. This will involve establishing the target market. We pride ourselves on building great relationships with our clients so that we can work together to create great content.
Why invest in Social Media?
Research shows that a person must come into contact with a brand on average seven times before they trust them. This contact makes them more likely to make a purchase. Social media allows you to stay in the minds of your target market, so that they think of you next time.
Social media is a great tool for driving traffic to your main website. More traffic doesn't always equate to more sales; however, customers who follow the path from your social media to your website have usually already built a personal relationship with your business, making it far more likely that they will turn into customers.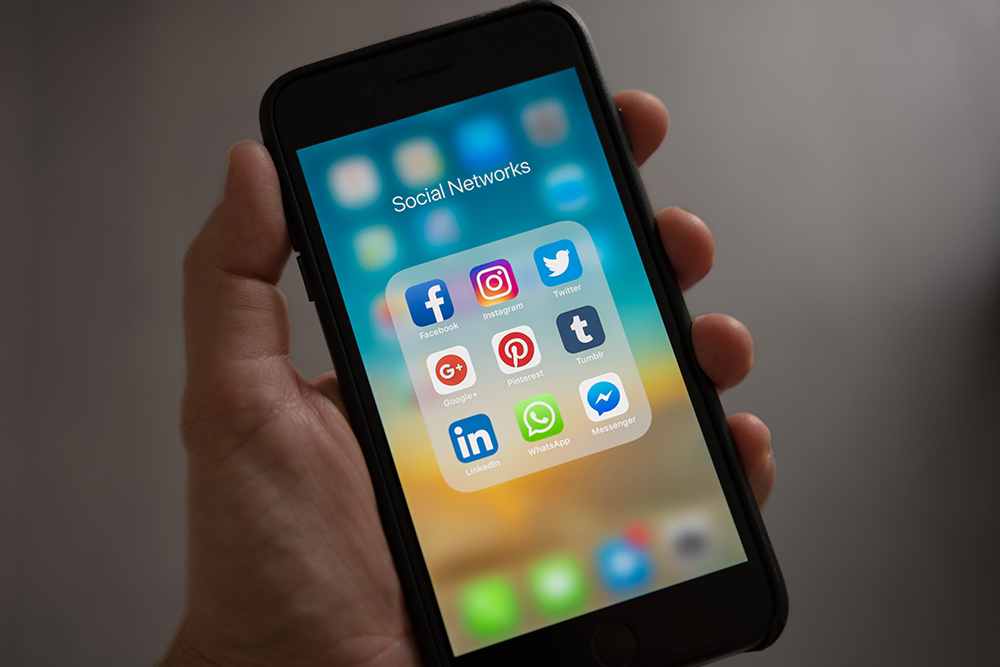 What our social media packages include:
SOCIAL PROFILE CREATION
If you do not already have profiles setup for your business or are just starting out then we can help. We can setup all the profiles that you will need ensuring they are consistent with your brand and as comprehensive as possible. We can also add social media links to your website.
SCHEDULING POSTS
We are able to take the hard work out of social media by posting on your behalf. We currently use scheduling software so that your social presence is always updated at any time of the day. By working with you to agree on the right tone of voice and message that you want to portray we can create engaging posts.
ANALYTICAL REPORTING
Our social media marketing packages will always include reporting as standard. We feel it is essential that you know what we are doing for you. Reports will include samples of the posts sent, engagement rates and follower growth.
We offer social media services from our office in Telford, Shropshire. Our team is experienced in creating content and improving engagement across platforms. Our professional software helps us to stay abreast of industry conversations.
We have used The Studio 4 for 8 years now and they consistently provide responsive marketing service across all mediums, very easy to work with and with excellent print prices, a fantastic all round service. We have no hesitation in recommending them.
I have seen a noticeable positive growth in traffic and rankings since The Studio 4 were brought on board. I have had a great experience, and would definitely recommend them to anyone looking to get good quality SEO work done.
Ready? We would love to chat